Affirm Financing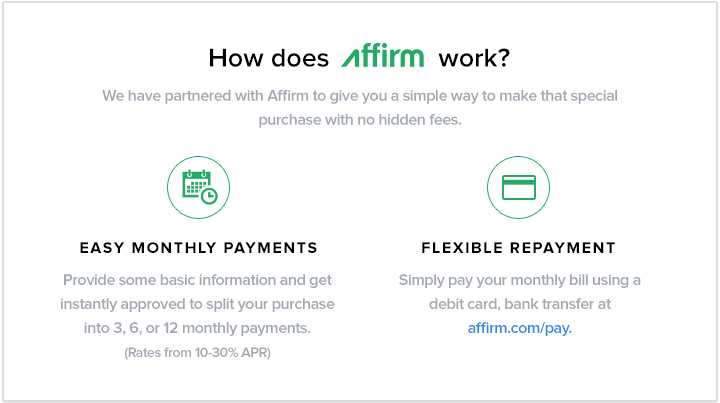 How does Affirm work?: You will see the Affirm Payment option on the checkout screen. Simply select that and checkout.
EASY MONTHLY PAYMENTS: Provide some basic information and get instantly approved to split your purchase into 3, 6, or 12 monthly payments. (Rates from 10-30% APR)
FLEXIBLE REPAYMENT: Simply pay your monthly bill using a debit card, bank transfer at affirm.com/pay.