First Time Here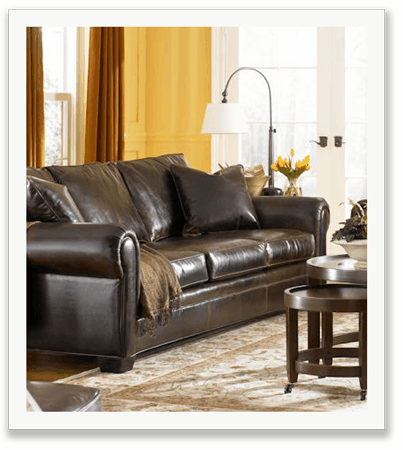 Welcome To Leather Furniture Expo
Leather Furniture Expo is the largest seller of quality leather sofas and sectionals online.
We have had a 6 time Grammy Award winning country music artist order from us and 6 time pro bowl safety in the NFL. If these guys can trust us with leather furniture so can you!
We have been selling leather furniture online and only leather furniture since July 27th 2008. We opened our first store just outside of Orlando, Florida on October 10th 2010. Our main focus for our online store is to provide the highest quality leather furniture at the best prices.
Shopping for leather furniture has never been easier or more affordable. With our best price guarantee you know you are getting the best deal available.
Leather Furniture Expo specialize in shipping leather furniture straight to your home anywhere in the 48 United States. We even send you leather samples for free so that you can make sure you are getting exactly what you want. Leather Furniture Expo have been selling leather furniture direct to the public for over fifteen years. We know leather sofas, leather sectionals, and leather chairs inside and out! We sell only high-quality leather furniture that will last you a lifetime. All of our warranties are the highest you can get for furniture. So, if you are looking for a great leather sofa or sectional built for you that will last you a lifetime look no further that Leather Furniture Expo.
We take great pride in our customer service, value, and selection.
.
" I was a bit hesitant to order something like this on-line, but I was unable to find what I wanted in any of the local furniture stores so I thought I'd take a chance. I selected the style being careful to coordinate with my existing leather chairs and the size of the seat cushions (I'm short - barely 5'2") and went looking. I picked 4 styles then asked for sample of the colors I thought I was interested in. The samples came quickly, I selected the one I wanted and ordered it - then held my breath! The quality is excellent. The color matched the samples perfectly and it is extremely comfortable. The delivery guys were courteous and made sure the recliner ends worked and made sure I was happy with it before they took all the wrapping away and left. All I can say is don't hesitate. It's well worth the wait! "

Top Brands You Trust